IT projects
Your Projects
An entire project from A to Z? Or just a small part of it? Pluk is prepared for you.
Pluk Projects
Government IT in a Nutshell
(support for media performances)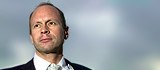 Professor Chris Verhoef teaches information science. And is a scientific advisor for governments and businesses around the world. Chris has a unique talent: in the blink of an eye, he runs scenarios and sees how things are going to go awry. He wants to get his own matters right the first time too. That is why he turns to Pluk. Because, he says, we are people "who really know what they're doing". Wise choice! But we wouldn't expect anything less from a professor ...
Fairy Tale of Mobile Broadband Internet
(market analysis and mobile Internet solution)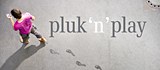 Once upon a time there was a traveler. When he returned from Norway, he found a bill in his mailbox. $2,000 dollars in roaming charges for his mobile Internet use ... Pluk came to the rescue. And developed the pluk'n'play package. It has everything you need for mobile Internet. Always optimum freedom, everywhere in the world. And the traveler? The next time he went to Norway, he only had to pay $16.57. And he surfed the Internet happily ever after.
Wings for van Saane
(design website)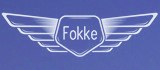 Fokke van Saane is internationally acclaimed as the MAN when it comes to impulse responses (acoustic samples). But there is more to Van Saane than that. He wanted to also develop his photographic art and sell it. And so Fokke – just like the famous Fokker airplane – got two wings: sound and photography. Pluk built a website around them.
SOA
(from concept to distribution and everything in between)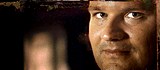 Want your target audience to get excited about SOA (service oriented architecture)? Pluk has created a contagious result on a limited budget. A short video that attracted quite a lot of visitors, including via the websites of SAP, Capgemini and Getronics. Directly from the Pluk servers, easy to view using the plukcode. So every visitor can now catch on to SOA.
Your Pluk Projects
Curious what Pluk will make of your project? Request your info!
---
© 1991–2022 Pluk. All rights reserved.