Concepts projects
Your Projects
An entire project from A to Z? Or just a small part of it? Pluk is prepared for you.
Pluk Projects
Delicious Taste of Campina
(product analysis, creating new opportunities, concepts)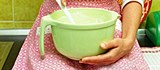 Is milk just milk? Campina introduced a type of milk with surplus value: from happy cows, that graze in Dutch pastures. Pluk took a look at the announced plans through the eyes of Campina customers, and with the brains of a top chef. And created three spot-on business concepts, based on a 'naturally-more-balanced' theme.
That's how milk becomes a success with surplus value. Just like your product. With our help.
Pluk Is Close To The Audience
(concepts)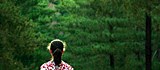 The campaign 'Nice and Close' focuses on greenery in our surroundings. Places to have picnics, ride a bike, take a stroll ... Pluk came up with two concepts for this national event, in cooperation with numerous municipal governments. The public picked the winners. And awarded Pluk ... the first and second prize! Do you have something to say to the public at large? Then talk to Pluk first.
At Work for SAP
(innovative concepts plus elaboration)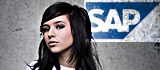 SAP is the largest software supplier for the corporate market. And the third-largest independent software producer in the world. Their key words? Innovation and growth: making companies grow with innovative solutions. And we? We develop and implement their innovative concepts.
Pluk Good Stuff to Your Phone
(market analysis, concept, service, logo, style, launch, campaign)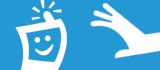 Your cell phone can do more than you might think it can. From on-line banking to plucking video off the Internet. Pluk came up with a mobile-to-web platform. One step, immediate access to everything you want: videos, pictures, sounds, hyperlinks, augmented reality, ... This got us a nomination for 'best innovative concept', and a lot of attention. And you? You get comfort at the cellular level!
Your Pluk Projects
Curious what Pluk will make of your project? Request your info!
---
© 1991–2022 Pluk. All rights reserved.