Sound projects
Your Projects
An entire project from A to Z? Or just a small part of it? Pluk is prepared for you.
Pluk Projects
Memoirs of a Geisha
(additional sound effects, consultancy)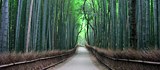 A geisha has memories. Such as the sounds of the 1930s. But how do you capture those memories here and now? Everything sounds different. You need the right background sound for feature films. Memoirs of a Geisha by Steven Spielberg was filmed mainly in California. But Pluk provided authentic Japanese sounds from the thirties. Result: the ambience from then, with the sound quality from now.
And um ... the film was nominated for two Oscars in the categories Sound Editing and Sound Mixing.
Living Room Concert
(editing, Dolby Digital mastering, DTS mastering)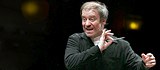 The Rotterdam Philharmonic Orchestra in your living room? We honed the stereo recording for the DVD under the direction of Valery Gergiev until we got perfect surround sound. You would think you are in the concert hall. And even better: thanks to the multi-angle technology, you can choose which angle you want to watch everything from. Even from backstage.
The White Countess
(sound design)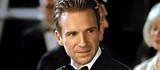 You know what a rickshaw is: a two-wheeled open vehicle with a man pulling the rig. Old Shanghai had an incredible 90,000 of them thundering through the streets. But what if your film is set during that time and you only recorded the sound of three rickshaws? Then you'll find the other 89,997 at Pluk ... We'll create the right sound for you. With our own vehicles.
Asia for Beginners
(production: logistics, coordination, budgeting, sound recording.
post-production: editing, categorizing)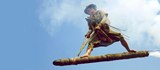 Do it yourself with Asian audio clips? Pluk created a basic series for you, plucked directly from our awesome audio archive. The five sound effect CDs can be purchased via Sound Ideas – the world's largest publisher of professional sound effects. But if you just need 'stand-alone' effects and projects, Pluk will gladly bring Asia to you.
1962: The Sea Battle at Warilaoe
(sound design)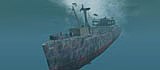 A game of Battleship. It's almost real. In this interactive video game at the naval museum, your submarine hunter has a hard time. Pluk combined forces with a composer, to make the entire experience even more exciting. And made music with the right ship noises in the right context.
Ear for Detail
When you walk down the street, you don't look first and listen afterwards – sight and sound are an intertwined experience. Do you need your story to transport the audience to another reality? Then use sound to supply important information, or to reinforce the impact of the pictures on the screen. Pluk assists screenwriters, directors and editors with this.

These short clips highlight a few moments of Pluk's original work:
Your Pluk Projects
Curious what Pluk will make of your project? Request your info!
---
© 1991–2022 Pluk. All rights reserved.