Video projects
Your Projects
An entire project from A to Z? Or just a small part of it? Pluk is prepared for you.
Pluk Projects
Video for Everyone
(high-quality video that isn't a memory hog)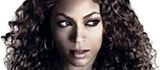 Visitors view your website using all kinds of computers, operating systems and browsers. You still want your company video to come across well to everyone. Even to those who don't have the fastest hardware or software. Pluk has created a special file format that every Internet user can use. We convert all videos into that format – yours as well. So your visitors get videos with high-quality visuals and audio. That do not require greater computing power than their computers can handle. This way you never lose a viewer. Even if you go full tilt High Definition.
SOA
(from concept to distribution and everything in between)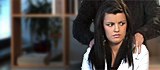 Want your target audience to get excited about SOA (service oriented architecture)? Pluk has created a contagious result on a limited budget. A short video that attracted quite a lot of visitors, including via the websites of SAP, Capgemini and Getronics. Directly from the Pluk servers, easy to view using the plukcode. So every visitor can now catch on to SOA.
A Toast to Toast
(viral marketing campaign, encoding, distribution and delivery)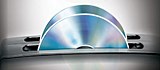 Roxio is a division of Sonic Solutions. We came up with a viral video for them about Toast's multimedia software. And guess who was proclaimed Best of Show during the Macworld Expo? Huh? You got it: Toast. In good company with the iPhone ...
Neil Armstrong's Relaunch
(editing, encoding, distribution)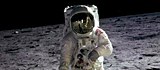 He once stood on the moon. Now he's standing at the podium talking about space travel. Unfortunately, the pictures of his lecture also seemed to have come from outer space: the sound was far from synched. Pluk worked some magic on Neil. The result is viewable and audible again. Even though the recording quality still leads one to suspect that the images had to travel through a time-space continuum first. But that's actually quite fitting ...
Enjoy with Eyes Wide Open
(post-production assistance, mastering, high-quality encoding)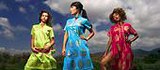 Some clients have a third eye. And they can see things that we at Pluk don't see. We, however, keep our eyes fixed on video and audio quality. So that these musical meditation videos perfectly convey the client's message. The animated holograms help you relax and meditate.
Your Pluk Projects
Curious what Pluk will make of your project? Request your info!
---
© 1991–2022 Pluk. All rights reserved.